Shri P. Sreeramakrishnan had nearly two decades of experience in youth movements that enabled him to rise to the forefront in Kerala politics.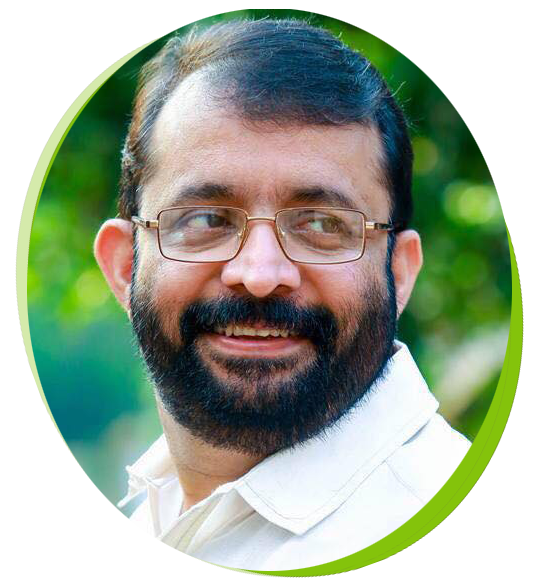 Shri P. Sreeramakrishnan contested the elections to the Kerala Legislative Assembly in 2006 from Nilambur Constituency. Later in 2011, contesting the elections from Ponnani Constituency he became a Member of the thirteenth Kerala Legislative Assembly.Again in 2016, Shri P. Sreeramakrishnan won the election from Ponnani Constituency with a remarkable majority and was elected as the Speaker of the fourteenth Kerala Legislative Assembly on June 3, 2016.
Shri P. Sreeramakrishnan completed his school education from Pattikkad G.L.P. School, Perinthalmanna G.H.S.S. and Pattikkad G.H.S.S. His political career began during his student life in Perinthalmanna G.H.S.S. when he became the Secretary of Deshabhimani Balasangham of Keezhattoor Panchayat in 1980. Later Shri P. Sreeramakrishnan became an active worker of SFI and DYFI. During 1983-88, while a student in the N.S.S. College, Ottapalam, Shri P. Sreeramakrishnan held the posts of SFI President, Palakkad District, Office bearer, Ottapalam N.S.S. College Union and Chairman, Calicut University Union, thus proving his skills as an efficient leader. Later he served as Senate Member and Syndicate Member of Calicut University while a student of the N.S.S. Training College, Ottapalam.