Ponnani Assembly Constituency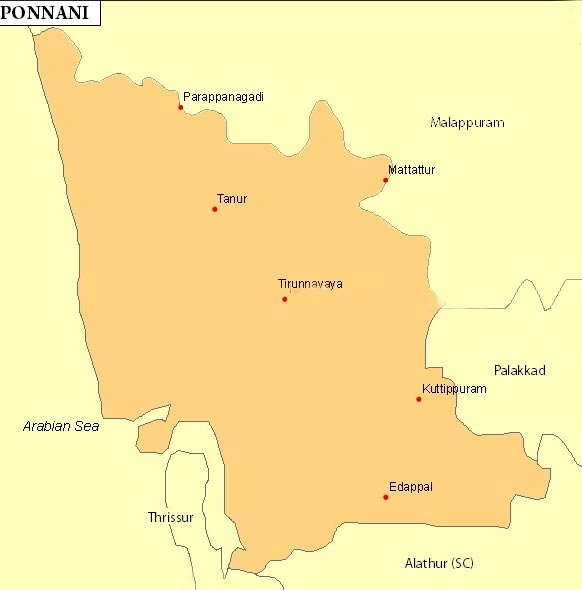 Ponnani is constituency No. 48 of Kerala legislative assembly. It is situated in Malappuram district and comes under Ponnani Lok Sabha constituency. It is an unreserved assembly seat.
According to the Election Commission of India, Ponnani has 1,58,680 registered voters. It comprises 74,353 male, and 84,327 female registered voters.
In the 2011 assembly elections, this assembly seat was won by the CPI(M).
P Sreeramakrishnan, defeated his nearest contender P T Ajay Mohan, the Indian National Congress candidate. The voter turnout was 76.36%.